Our Once In
A Lifetime Dog
Amy considers all animals to be special, with some taking people on paths that they never expected to take. Gunny was the dog that did just that for Amy.
An unplanned foster-turned-forever dog in her life, Amy met him after his rescue from severe abuse and gave him his happily ever after. Gunny went on to touch lives all over the world, even helping Amy land on a float in the Rose Parade in Pasadena, California.
His effect on people led Amy, who never had an intention of being an author, to write and publish a children's book about his rescue. The work Gunny did for animal rescue and the awareness he spread about abuse was immense. He was a good dog mourned by many and he will be forever in our hearts.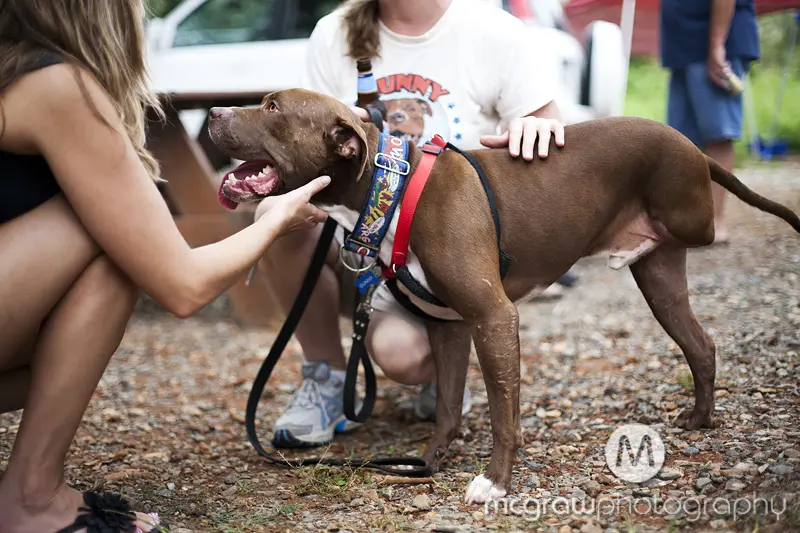 Based on real life events, Gunny and The Magical Pack tells the incredible story of a group of rescued animals who worked together to save a dog in need. Gunny defied all odds, overcoming medical conditions that almost cost him his life. In doing so, he captured hearts and gained fans all around the world. Gunny wouldn't have made it without the help of The Magical Pack, so named for the amazing ways that they help abused or abandoned animals survive and lead happy lives. Geared for children in mid to late elementary school grades, Gunny and The Magical Pack pairs color photographs and a compelling story to introduce its readers to a very special cast of characters. It provides adults with an excellent opportunity to teach children about compassion, forgiveness, perseverance, and courage through the discussions that will surely follow the last page.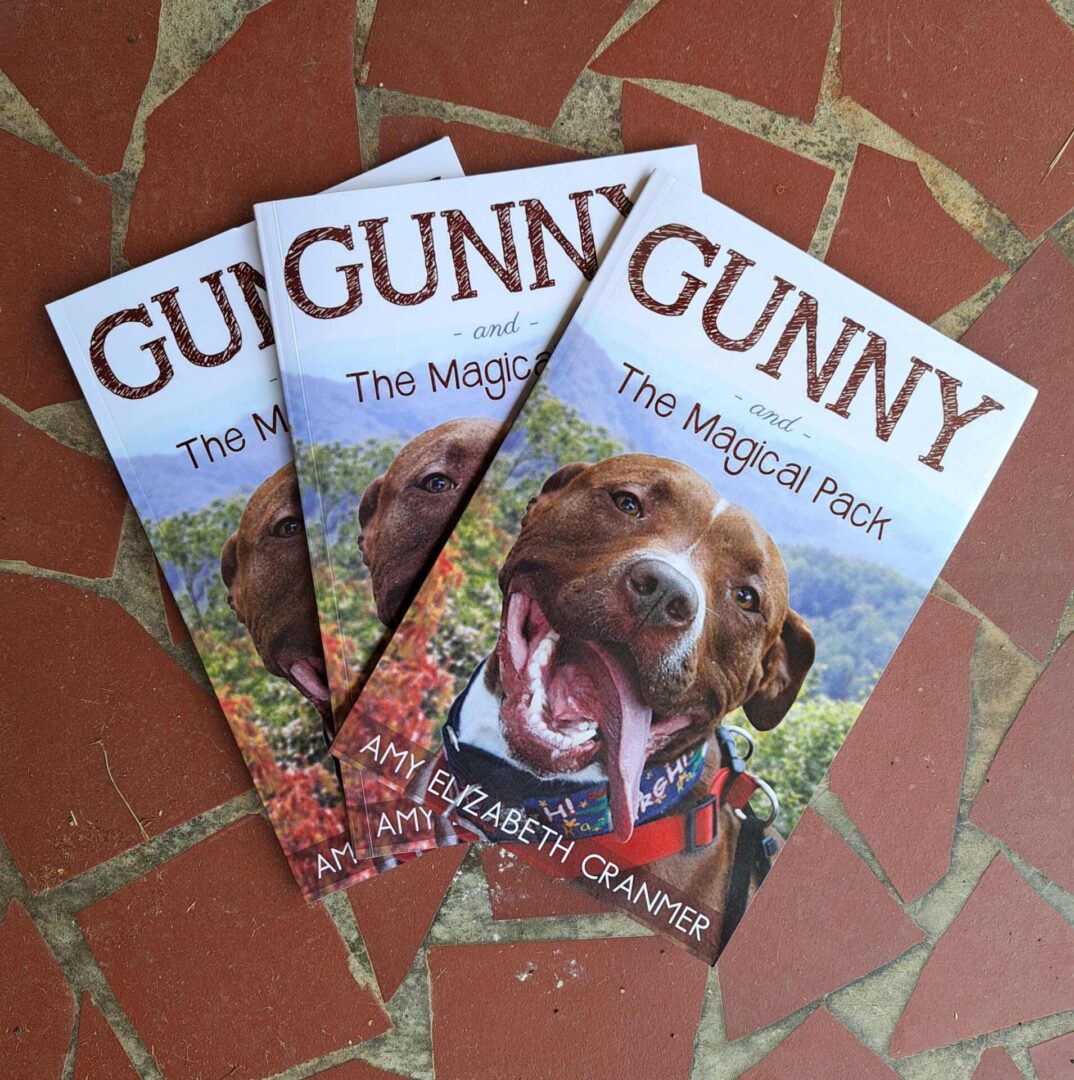 In honor of Gunny and to continue to give back to the pit bull community, the Gunny Grant was established by Amy and her husband. It helps provide spay and neuter surgeries for pit bulls belonging to owners who need a little financial help.
All the achievements and accomplishments of the Gunny Grant would not be possible without the help of Cabarrus Spay-Neuter Clinic. More information on Gunny and the Gunny Grant can be found on Facebook.