How We Conduct
Our Dog Training Sessions
Understanding Fido is a dog training business that adheres to positive, rewards-based principles in all aspects of our work. We strive to help others understand the value of positive training, and to maintain the respect of the people and dogs we interact with daily. Plus, we like to have fun with our clients and their dogs!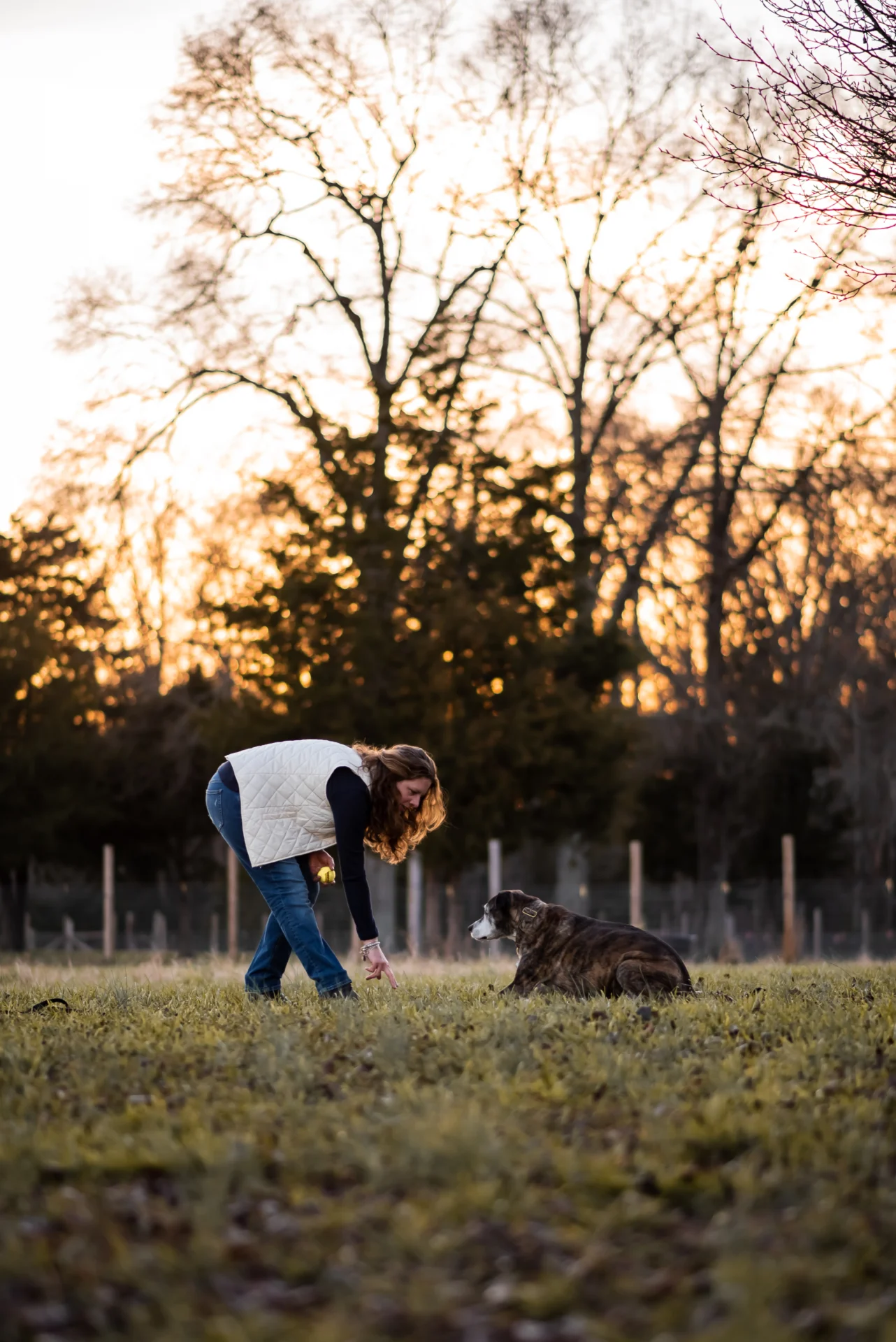 I have spent my life with animals of many species. This has allowed me a great deal of time observing and learning, pondering the "why" and noticing the "when" with regards to animal behavior.
From a very young age, people have commented on my "way" with animals.  My methods have always involved noticing and respecting animals' boundaries and behaviors in order to forge a stronger connection with them.
Animals, with the exception of some really impressive birds, cannot communicate with us using our verbal language. Even our physical communication is completely different. Successful communication is vital in a relationship and leads to an understanding between individuals.
That's where my training approach bridges the gap. In order to teach puppies and dogs to live harmoniously with their families, I help their humans learn more about how dogs learn, how dogs interpret their surroundings and what their body language means.  
I meet each dog where they are, on that day and in that moment, while respecting all nonverbal communication they share. Even 8-week-old puppies have preferences to share! I will take note of these details throughout all of our work together, and use this information to help you and your dog grow together.
The consensus from the behavioral studies on canine intelligence is that a typical adult dog has cognitive abilities equivalent to a 2 or 3-year-old human. As such, my interactions with your dog will be done with that information in mind.
This means that I will not blame your dog for acting like a dog or for taking the time he needs to understand a new behavior or skill. I will, however, support you BOTH in finding better strategies for living a fun, peaceful, and connected life.
Frequently Asked Questions
Please email us at [email protected] if you'd like to find out if your neighborhood is in our service area. For other questions and appointment requests, reach out to us today. We're waiting on you!